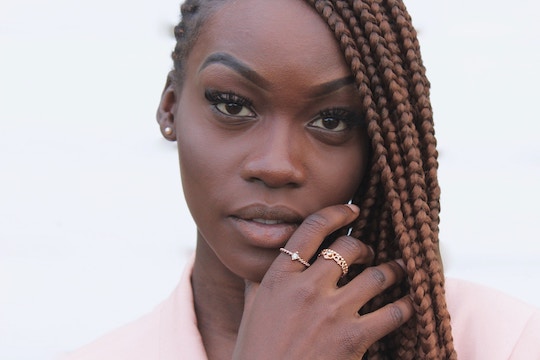 Draw up an action plan today!
To achieve much in life, you must be willing to get busy, which means writing out an action plan and systematically delegate yourself to make it happen. This is more than talk. A lot of people talk about what they are going to do but rarely get around to making it happen. It is the effort, the hard work, that pays off in the long haul.
Desiring better things is just the beginning. Attaining the dream requires action. It requires that you be purposeful in seeing the dream come true. Stop ignoring it. Develop a detailed plan of what you wish to accomplish and systematically go about the business of making it happen.
The first step does not have be akin to climbing Mt. Everest! It might be as simple as returning all of your voice mails, scheduling time to read a specific book, or merely exercising. Whatever excuse you've been hiding behind, decide today to commit to make it happen. Hard work, persistence, tenacity, initiative and commitment are still necessary for success.
Don't wait for someone else to do for you what you can do for yourself.
FIVE TIPS FOR CREATING AN ACTION PLAN:
Write out your big goal.
Break it down into manageable, "stepping-stone" goals.
Determine what you can do on you own and what needs the cooperation of others.
Make a list of the people you need to contact for assistance, the task you need them to complete, and the date by which it will be completed. Then make the calls.
Make a commitment to yourself to be diligent in following through on your tasks, and hold yourself accountable for that follow-through. If circumstances cause you to miss a date, forgive yourself and start over. If you miss a date or fail to complete a task, ask yourself why, and start over with respect for yourself. You are human. You will make mistakes. Take ownership of them and move on.
---
Power Play! Discover the Secrets to Spirit-Winning Success  by Lisa L. Wicker
Following in the footsteps of her trailblazing first book, The Winning Spirit: Building Employee Enthusiasm, Dr. Lisa J. Lindsay Wicker lays out steps for recognizing and developing the internal potential to achieve your goals and dreams. In Power Play! Discover the Secrets to Spirit-Winning Success, Dr. Wicker shares how to stretch, risk, and grow into a strong, fulfilling life, and explains: 12 steps for overcoming limiting beliefs, Why playing small doesn't serve you or the world, and 7 keys for unleashing your personal power. As a bonus, Dr. Wicker provides more than 95 Power Plays for career and personal success throughout the book. Drawing on her career and personal life experiences, this empowering book helps you overcome limiting beliefs, guides you to new ones, and step by step teaches you the secrets to powerfully play the game of life. Power Play! is a fantastic primer on how to use your personal power in a positive way to win! 
https://www.amazon.com/Power-Play-Discover-Secrets-Spirit-Winning/dp/0978922433