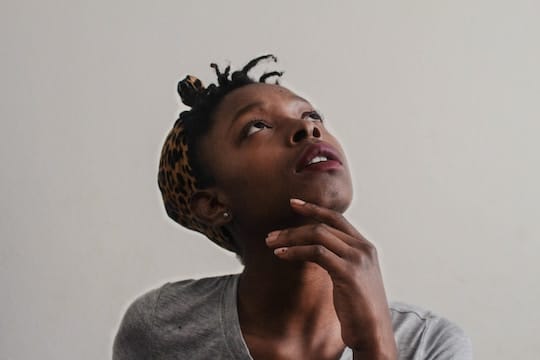 Replace inner conflict and doubt with calmness and acceptance of a rich and whole life
Stay in control of where you're going, and make the most of your time. It's important to make plans, follow through on each action item and stay on the right track no matter how long it takes to reach your goal.
Once there was a traveler anxious to reach his goal. After driving along the highway a while, he stopped his car and asked a passerby how far it was to his destination. The passerby considered the questions, then said, "Well, if you keep going the way you're headed, it's about 2,500 miles. But if you turn around and head back the way you came, it will be about three miles."
Discipline yourself to stay on track. Don't waste time on things that have nothing to do with your personal or professional goals.
FIVE TIPS FOR STAYING ON TRACK
Keep the visual image of your goal at the front of your mind. Schedule time for building the skills you need to accomplish your goal, and honor the time commitment you've made with yourself.
Create small-step goals that lead up to your main goal, and concentrate on the small "right now" goal. See yourself as having accomplished it, and one step closer to your main goal.
See setbacks as opportunities for growth. Analyze your experiences, make adjustments in your behaviors, thoughts, and visualizations that bring your goal into sharper focus.
Share your goal and your process with several people you trust who will give you positive support. Ask them to hold you accountable for doing what you say you will do and to assist you in whatever way they can.
Celebrate every success. Be proud of what you accomplish, and log your accomplishments in a journal, no matter how small they are. For some, getting through one day without saying, "I can't…" is a major accomplishment.
---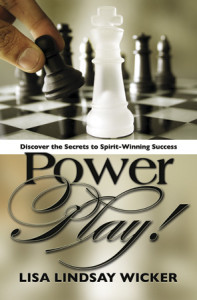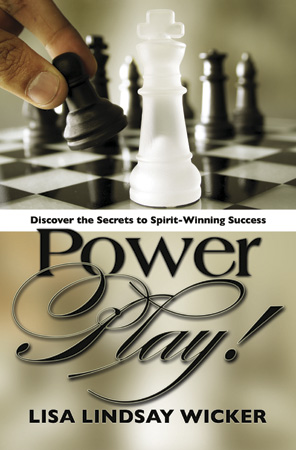 Power Play! Discover the Secrets to Spirit-Winning Success  by Lisa L. Wicker
Following in the footsteps of her trailblazing first book, The Winning Spirit: Building Employee Enthusiasm, Dr. Lisa J. Lindsay Wicker lays out steps for recognizing and developing the internal potential to achieve your goals and dreams. In Power Play! Discover the Secrets to Spirit-Winning Success, Dr. Wicker shares how to stretch, risk, and grow into a strong, fulfilling life, and explains: 12 steps for overcoming limiting beliefs, Why playing small doesn't serve you or the world, and 7 keys for unleashing your personal power. As a bonus, Dr. Wicker provides more than 95 Power Plays for career and personal success throughout the book. Drawing on her career and personal life experiences, this empowering book helps you overcome limiting beliefs, guides you to new ones, and step by step teaches you the secrets to powerfully play the game of life. Power Play! is a fantastic primer on how to use your personal power in a positive way to win!
https://www.amazon.com/Power-Play-Discover-Secrets-Spirit-Winning/dp/0978922433