Today is the first day of the rest of your life… enjoy it!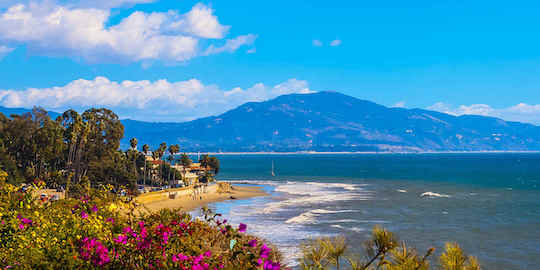 Don't forget to live in the present while you're traveling to your future.
There was a small boy who spotted a coin on his way home from school. He was so excited by his discovery that he decided to keep looking for coins whenever he went out. Even as an adult, he kept his eyes down, looking for coins. During his lifetime he found many pennies, nickels, and quarters. A few times he even found some bills. The grand total was probably $150.
But he missed all the sunsets and rainbows.
He missed clouds floating across the sky and birds soaring to the heavens.
And he missed the smiles of passing people.
As you go through your day, take time to enjoy what is around you, and give time to the things and people who mean the most to you. Maintain your focus on your goal, but don't be so totally consumed with your goal that you loose the simple joy of living. Capture the essence of the moment, and live life to the fullest!
FIVE TIPS FOR ENJOYING WHERE YOU ARE
Accept who you are in this moment, and be content with yourself.
Appreciate your life, and express your gratitude. No matter what your situation, there are others whose lives are more challenging. Make a daily gratitude list.
Become engaged in your environment. Choose one spot in nature that you see every day at the same time, and notice the subtle changes that take place over time in that single spot.
Do one thing each day that benefits someone else. It may be as simple as holding a door for the person behind you. Do something that takes your mind off yourself for a moment or an hour, and observe how it changes your attitude.
Move your body. Get up and dance to your favorite song, or walk through your office with no agenda other than to step away from whatever holds your mind captive at the moment. Make note of at least one thing that is different from the way it was yesterday, or an hour ago.
---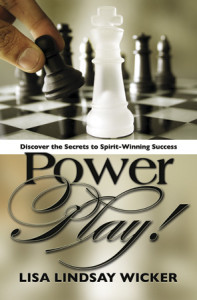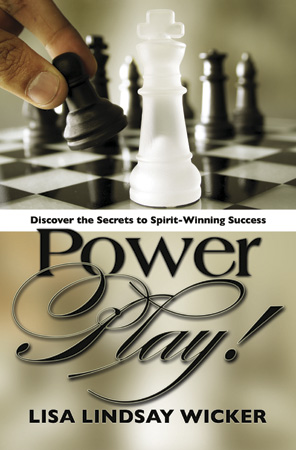 Power Play! Discover the Secrets to Spirit-Winning Success  by Lisa L. Wicker
Following in the footsteps of her trailblazing first book, The Winning Spirit: Building Employee Enthusiasm, Dr. Lisa J. Lindsay Wicker lays out steps for recognizing and developing the internal potential to achieve your goals and dreams. In Power Play! Discover the Secrets to Spirit-Winning Success, Dr. Wicker shares how to stretch, risk, and grow into a strong, fulfilling life, and explains: 12 steps for overcoming limiting beliefs, Why playing small doesn't serve you or the world, and 7 keys for unleashing your personal power. As a bonus, Dr. Wicker provides more than 95 Power Plays for career and personal success throughout the book. Drawing on her career and personal life experiences, this empowering book helps you overcome limiting beliefs, guides you to new ones, and step by step teaches you the secrets to powerfully play the game of life. Power Play! is a fantastic primer on how to use your personal power in a positive way to win!
https://www.amazon.com/Power-Play-Discover-Secrets-Spirit-Winning/dp/0978922433